The North East monsoon 2015, struck its deadly blow in Chennai, Cuddalore and various parts of northern Tamil Nadu. Unprecedented high levels of rains were recorded and normal life came to a standstill not only in big metro like Chennai but also day-to-day life in small cities came to a standstill.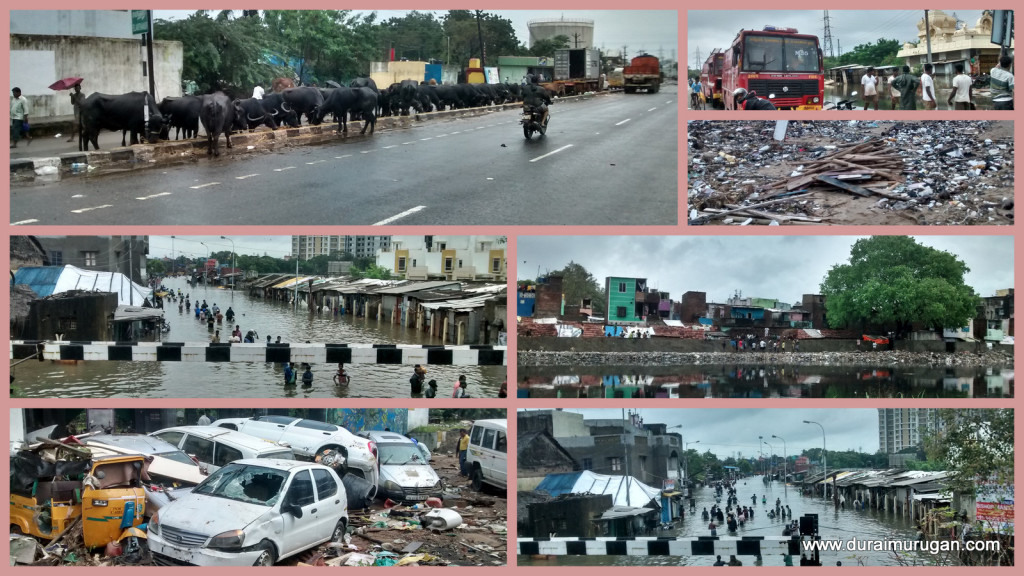 Especially, the day December 1, 2015 can never be forgotten by any Chennaite since for the first time Chennai saw such unprecedented rains in recorded history adding to the misery was opening up of Chembarambakkam lake which completely engulfed the city. It was not alone Chennai which was facing this natural brunt but also smaller cities like Cuddalore which was undergoing untold misery especially villages on the outskirts of Cuddalore was affected miserably.
First at Periya Kattu Palayam, Visur village of Panruti taluk, Cudalore district 10 persons, habitats near the river bed were swept away by the swirling river flow in a matter of few seconds. Even before the Chennai disaster, Cudalore was much affected area by the north east monsoon, less supported by both the government and NGO's. Panruti population mostly are below poverty line, vulnerable to such disaster they were stuck in chaos and the reliefs were yet to reach these places.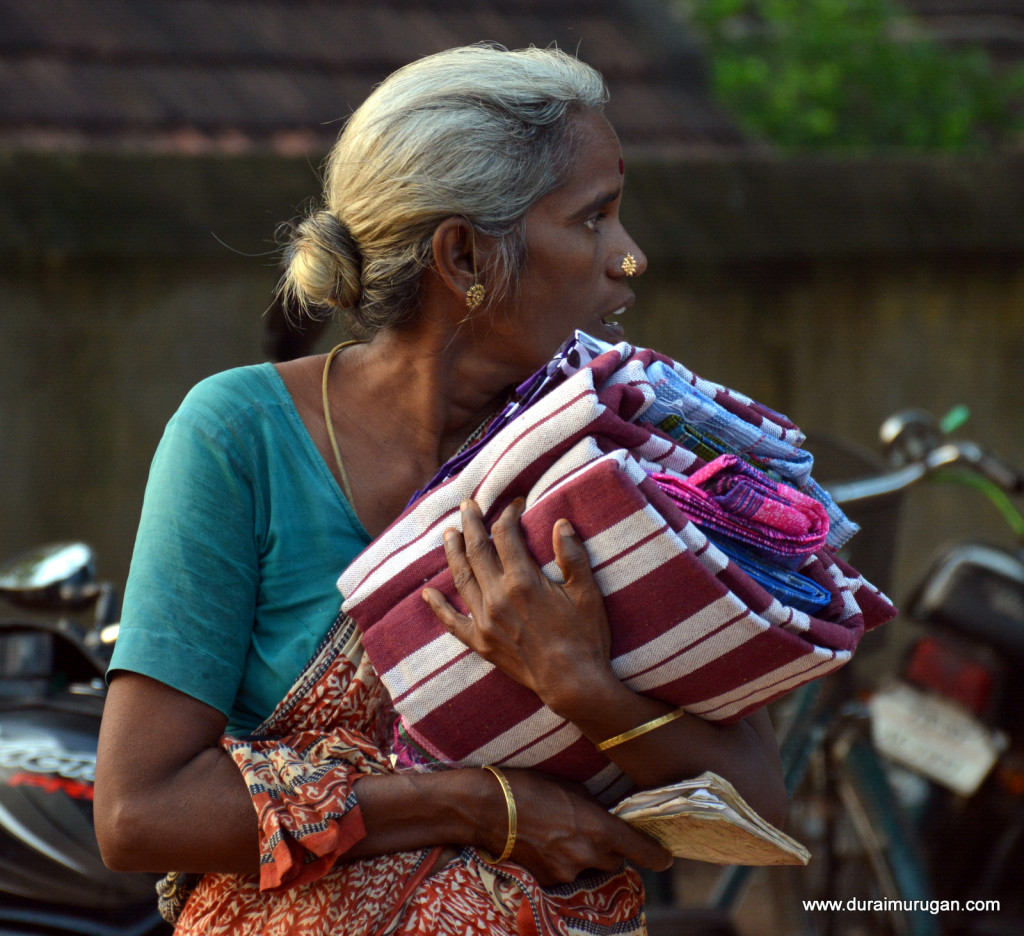 Chennai started receiving relief materials from various cities but there were many remote villages in and around Cuddalore district which was completely forgotten Panickan Kuppam with around 1500 ration card holders and Keezhamaampattu with around 1750 ration card holders are 2 huge Panchayats of Panruti, Cuddalore district which we surveyed and found that requires immediate attention since their houses and belonging were washed away in the rains and we also noted that majority of their population reside in hamlets beneath thatched roofs.
We were looking for some funds and clothing material which we thought we should pool in together and help the needy in these places. Our attempts in reaching out to donors were answered and quickly we found Mr Bipin and Mr Dheeraj who were ready to procure and provide us 8400 numbers of dress and clothing materials worth rupees eleven lakhs (11 lakhs) for the flood victims of Panickan Kuppam and Keezhamaampattu Panchayats.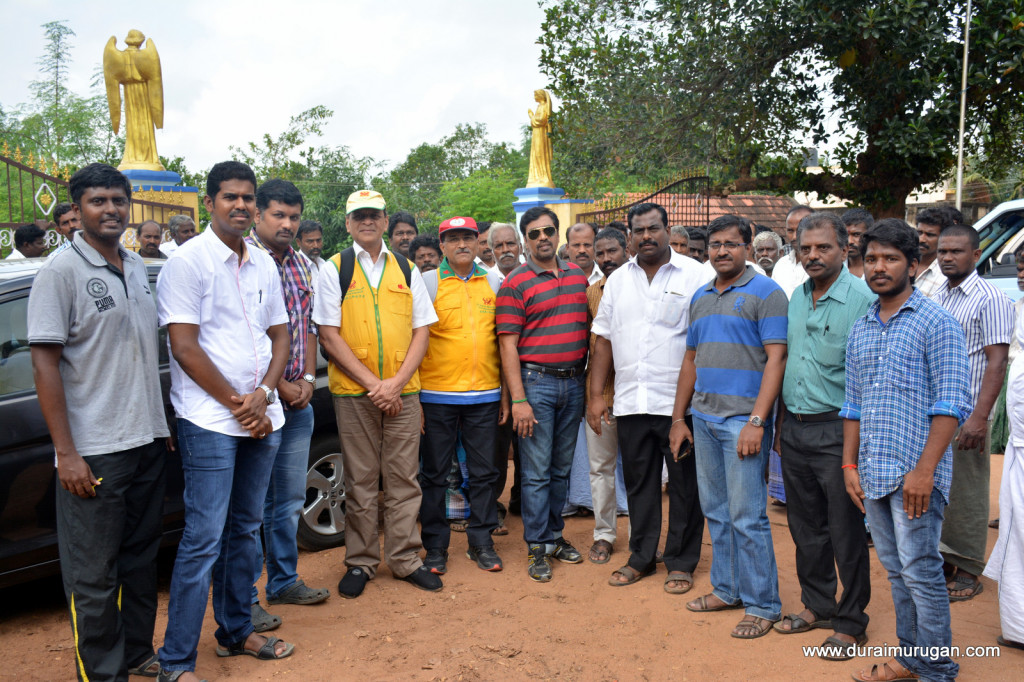 The relief material were packed and arranged in two big trucks and it departed from Chennai and it reached the villages on 16th December, 2015 to the victims with the help of Panruti Tehsildar, the panchayat presidents, ward members and respective Village Administrative Officers (VAO).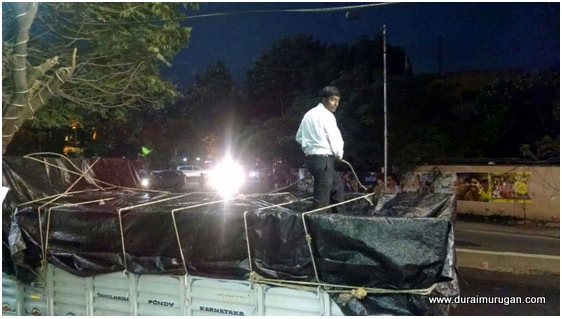 The truck load was unloaded into three small vehicles and dress and relief materials were taken to all the interior pockets of these panchayats. The Panchayat VAO's, Presidents and ward members were present at their respective places and the relief items such as new bed sheets, saree, nighty, lungy, towel, rice, pulses and biscuits were distributed in the following affected areas:-
Panickan Kuppam
Pudhu Pillaiar Kuppam
Pazhaya Pillaiar Kuppam
Nadu Pillaiar Kuppam
Vinnarasi Nagar
Andi Kuppam
Andi Kuppam Colony
Panickan Kuppam
Panickan Kuppam Colony
Nari Kuravas Colony
Keezhamaampattu Panchayat
Kotti Khonaan Kuppam
Vellai Pulli Colony
Therku Colony
Vadakku Colony
Nadu Colony
Mudapillaiar theru
And also an approximate 100 families of Kanickam Pattu panchayat (1750 ration card holders) habitats stays adjacent to Panickan Kuppam  Panchayat also benefited in this relief distribution. The set of 2100 dress materials being distributed among 2500 ration card members put together.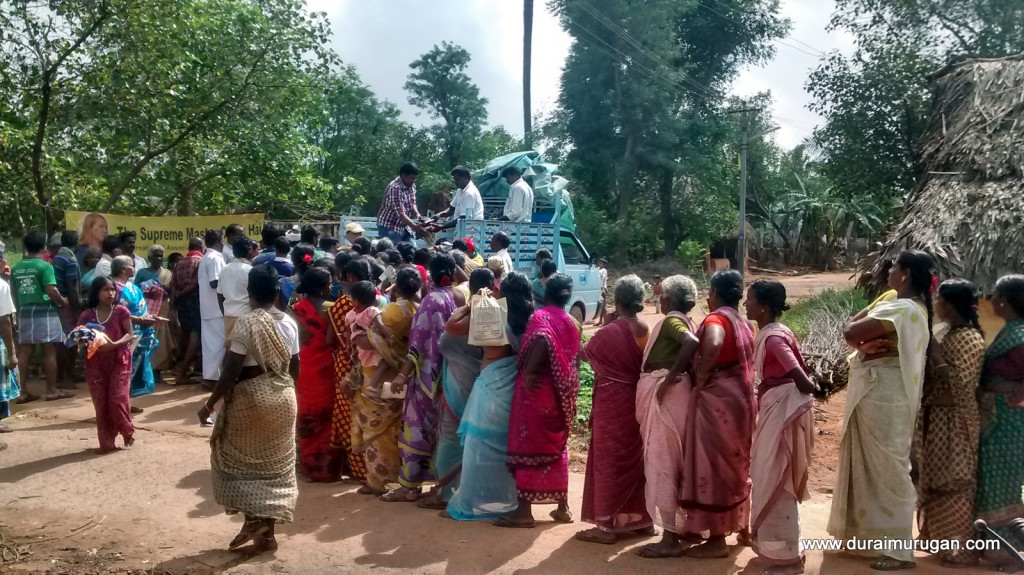 The village administrators and Panchayat leaders, contribution in distributing the items was commendable since they took the lead to collect the ration card from each family and materials were provided against each ration card a process through which we ensured that the materials are not accumulated with few. At this moment of crisis it was commendable to note that no political influence or involvement was ever witnessed by our volunteering team, everyone came and helped us in this distribution process. Indeed, I consider it has a god sent opportunity to serve the needy during this time of need.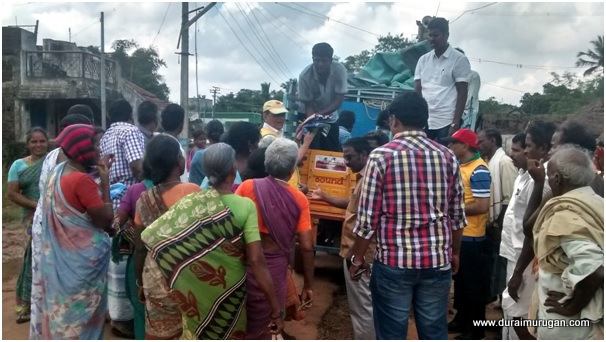 Durai Murugan